Subscription & Add-Ons
22 Mar 2023

1 Minute to read
Subscription & Add-Ons
Updated on 22 Mar 2023

1 Minute to read
---
Share feedback
Thanks for sharing your feedback!
Overview
View subscription details and manage add-on features within Cloudingo.
---
Navigation
Choose 'Subscription' → 'Subscription' from the top-right navigation options.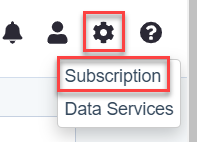 ---
Update or Add a Credit Card
Choose 'Add Credit Card' at the top left side of the page.




Type in the First and Last Names exactly as they appear on the credit card.
Enter the Card Number.
Enter the CVV (the 3 or 4-digit number provided, usually on the back of the card).
Enter the card's Expiration Date.
Enter the current Billing Address.
Choose the 'Update' option at the bottom of the page.


Note:
If your account has expired, reach out to your Account Representative directly for assistance (or email contact@cloudingo.com).
---
Master Subscription Agreement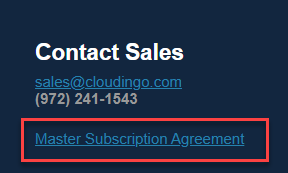 View the Master Subscription Agreement by clicking the link at the top-right of the page.
Master Subscription Agreement details can also be viewed under the Help icon.
---
Subscription Details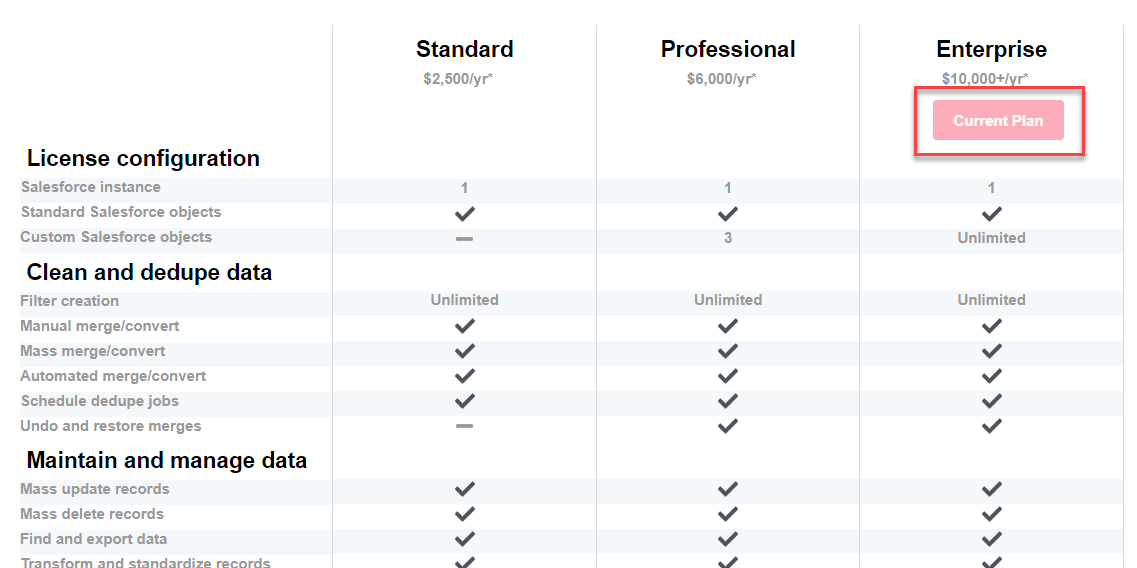 A list of all subscription options and features available is displayed at the top of the main page.
'Current Plan' will display beneath the subscription that the license is actively using.
---
Additional Add-Ons



Some add-ons can be purchased directly from this section. Choose 'Purchase' to add on a new feature.
Some add-ons must be purchased by speaking to an Account Representative. Choose 'Contact us' to submit a request.
---
Payment History

Payment history for all purchases will be displayed.

This includes add-on features, data services (for Address Validation) purchases, and renewals with any additional record count fees or discounts applied.
Subscription renewal receipts are emailed to the billing contact on file at the time of renewal.
---
Was this article helpful?
---
What's Next